Introducing the Strategic Partners of ILSSI
ILSSI provides an ecosystem that is fair, agile, inclusive and supports innovation, cooperation and collaboration for Win-Win-Win outcomes.
Del-Sim is a multi-player online tool simulating a delivery company (such as Amazon, Deliveroo or Fedex) in which online participants do work and are challenged to improve the process. This is 'Gameification' of Lean training and is 'fun while you also learn'. Players learn by doing. They learn what works and what fails. They identify inefficiencies in the process and use lean tools and principles such as Kanban (visual signals for a Pull System ) and Poka Yoke ( Mistake Proofing ) to create Flow and reduce Waste.
Michel Rooyen is co-founder of Pi-Sims.com the parent company of Del-Sim. Michel believes "There must be joy in learning. If not, what is the point?".
Co-founder Maxim Korenyugin puts it this way "We make them fail, in order to make them learn!"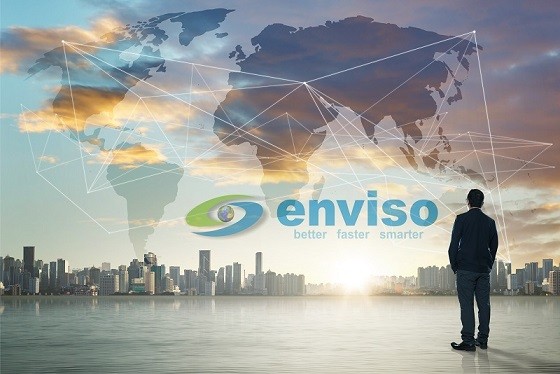 ENVISO GLOBAL LTD
ENVISO GLOBAL is an Accredited Training Organisation ( ATO ) of  ILSSI.   Enviso provides management consulting, training and is an international center for examination and certification in Lean Six Sigma, Lean Management, Business Process Management, Robotic Process Automation, Blockchain, Innovation, Operational Excellence and BPMN.  ENVISO Consulting and Training Division delivers training sessions, both for companies or individuals willing to discover and implement process improvement methodologies.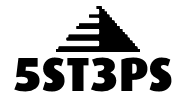 5ST3PS
5ST3PS is the top Lean Six Sigma Training company in The Netherland and has won the prestigeous award Best Trainers in the Netherlands for 3 years in a row, with the prize for Best Trainer for Quality and Project Management, Best Trainer in the Netherlands going to Master Black Belt Willem Salentijn.  5ST3PS had been a partner of ILSSI since January 2020 and offers ILSSI Accredited Certifications. 

于2019年成立于香港(公司名称:优思学院有限公司 / UCOURSE LTD),致力于为中国、香港、以至身处于全球各地的中国人提供优质的线上课程和考试认证,促进全国的人材培育、个人的职业发展,让学员在事业上事半功倍,同时助力国家的未来的急促发展。

Bonfiglioli Consulting
Bonfiglioli Consulting is an Italian management consulting firm operating worldwide, with over 100 employees based in 12 offices spread in 3 continents. Since 1973, Bonfiglioli Consulting supports companies in their projects of transformation thanks to our Lean World Class® methodology.
Learning how to turn strategy into action, optimizing processes, innovating products and services, implementing transformation projects, experiencing first-hand the value of technology: all this is Lean Factory School®. Our innovative training school where we offer a wide range of online, in class and hybrid training programs.

My Six Sigma Trainer ( USA )
Driving Change & Continuous Improvement
 | Change Acceleration | Lean Six Sigma | Helping process owners bust bureaucracy & simplify processes so they can reduce expenses & create value for their employers.

Rediamo nella sinergia tra le tradizionali metodologie di Miglioramento Continuo e le nuove tecnologie digitali. All'interno del nostro team uniamo esperienza, passione e competenze trasversali. Scopri le nostre esperienze
FORMAZIONE
Forniamo un programma completo di formazione che comprende sia corsi tradizionali sia corsi innovativi relativi alla Quarta Rivoluzione Industriale. Il nostro obiettivo in ambito formativo è quello di fornire strumenti adeguati e personalizzati in base alle specifiche necessità dei nostri clienti.